Autumn Book Fair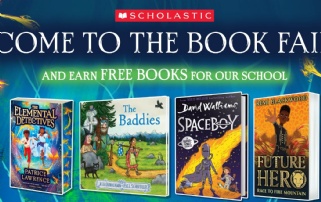 We are excited to announce that the Scholastics travelling book fair has returned to Merley First School.
The book Fair will be running on Tuesday 27th, Wednesday 28th and Friday 30th September in the school hall from 3.15pm.
Children will have the opportunity to visit the library during the day and see what exciting books are on offer.
This year the Book Fair is cash free, payments will need to be made using the QR code below either at the fair or from home. Please note that books will only be allowed to be taken once the confirmation of payment email has been shown to a member of staff.