Year 1 Creature Teachers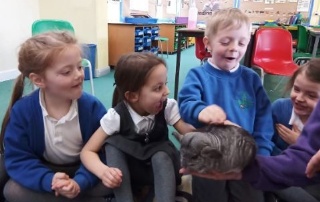 Year 1 Creature Teachers
As part of our science learning this half-term, we are exploring the different animal groups such as mammals, birds, fish, amphibians and reptiles.
This week we had some crazy creatures come to visit us! We got to meet an owl, chinchilla, tomato frog, python, corn snake and a lizard to support our learning of identifying different features and comparing animals.
Thank you to Creature Teachers for this amazing experience the children had a fantastic time.