Easter Holiday Fun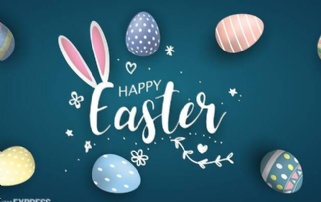 Upton Country Park
Go Forth and Have Fun!
March's Fox & Cubs Activity Pack is now available to download from the Upton Country Park website and this month it is all about INSECTS! As we are currently unable to run our Saturday Fox and Cubs Dads and Kids Club, we have put our activities into a downloadable pack to get families outdoors and connecting with their local natural environment.
The packs are free and will be available until Thursday 1st April, with activities aimed at children up to the age of 12.
To access the new pack and our previous ones, please head to our website: https://uptoncountrypark.com/fox-cubs
Easter Holidays at Upton Country Park
From Friday 2nd April our Easter Holiday Trail and Activities will also be available to download.
Have a go at the Spring Nature Trail at Upton Country Park this Easter holidays. Follow the trail around the Country Park to work out the hidden message the Easter bunny has hidden for you to find, discover fun facts and use all of your senses to complete the activities!
Go to https://uptoncountrypark.com from the 2nd April to download the free trail and get going!